Sarawak. A PLACE LIKE NO OTHER. Yeah, indeed. As I was waiting for my notes to be downloaded, as usual my mind would think of home. I have a busy schedule during the day (cewah..) but when the night comes, that is when the feeling of missing each and everyone at home and si dia comes. =) This is the challenge to be away from home tapi demi cita-cita dan masa depan, akan tetap ku tempuhi..hahah..
So, untuk merembeskan perasaan homesick, I decided to reveal my favourite place in my hometown. Oh yeah. I will list it from the least to the most favourite. Perhaps I will only list 3 places in this entry. The rest will be post some other time ok..
3

.

Kuching Waterfront
The best time to go in the evening. When the sun is not so hot, cool breeze is blowing, hot guys and girls are always around. Oh ya, orang-orang sarawak ni memang hot stuff, kacak-kacak jak rupa semua. Unique exotic pa gik..all in 1..haha..Ok, jangan keluar tajuk. If you are lucky, you might have a chance to see some groups of guys practice for regatta tournament. Tengok balak hot basah-basah muscle-muscle keluar mengayuh bersungguh-sungguh. Wow. Ok keluar tajuk lagi, balik semula. It is a perfect place to jog, hang out, chill and relax with friends and family. Dating pun ngam. The best thing is, it is located in the heart of the city. So if you want to grab Sarawak cuisine there a tons of local restaurant just a walk away. And shopping complex too. Jalan kaki jak.
2.
Food Heaven
Where? Anywhere in Kuching. I don't have a particular favourite place to be honest. There are tons of delicious finger toe licking good food here. Tak main la McD, KFC, Pizza. Lame. We have mee kolok, you want it original or red also can. Kampua mee.
Laksa Sarawak
.
Mee tomato
. Teh C ping 3 layer. Bak kut teh. Kueh Chap etc etc etc. Cheap + Delicious. At the end of the month, good luck with your attempt to find a parking lot in any food outlet in Kuching. Dah terima gaji, semua makan luar..haha..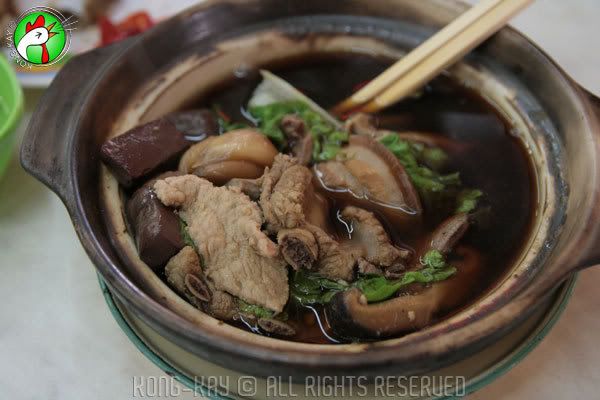 1

.

Home!
Of course la kan. This is the place where I can be ugly but still can be comfortable in it. But there 3 homes that I love. Because those homes are the place where I grow up, sharing love and everything.
At Jalan Puncak Borneo. Most happening during Gawai because all uncles,aunties and cousins spent few nights here. Meriah gila. Makan pun buffet style sebab terlampau ramai..hahah..
The place where I grew up since I was born. The place where my heart feels the most comfortable at. The place with thousands of memories. But moved to Batu Kawa when I was 13. But then still visit it when I have time during the holidays. There's no way I'm going to abundant this home cause I love it so much.
Moved here when I was 13. This is my permanent resident for now until I have my own house (finger cross). Not as big as the one in Bau but still love it to bits.
So, as a conclusion, there's no other place like
HOME
=)
p/s: Lapar nangga laksa eh..sllluurrpp